The Nutrition and Dietetics department serves and guides the patients suffering from different diseases, disorders, and lifestyle-related health issues to opt for therapeutic diets.
Nutrition and Dietetics Department
Nutrition is an important aspect in maintenance of health. Improvement in nutritional status helps in early recovery of patients. It reduces and prevents further complications, and also maximizes individual outcomes. Good nutrition increases efficiency of medicine, improves immunity and reduces hospital stay and also reduces economical burden on patients. Diet advice helps to maintain optimal nutritional status and avoid further nutritional imbalance.
The Nutrition and Dietetics Department has a staff strength of total 9 qualified Clinical Dieticians who have completed Post-graduation and allied courses related to the Nutrition field. A one-to-one interaction is done with all admitted patients related to their therapeutic diets.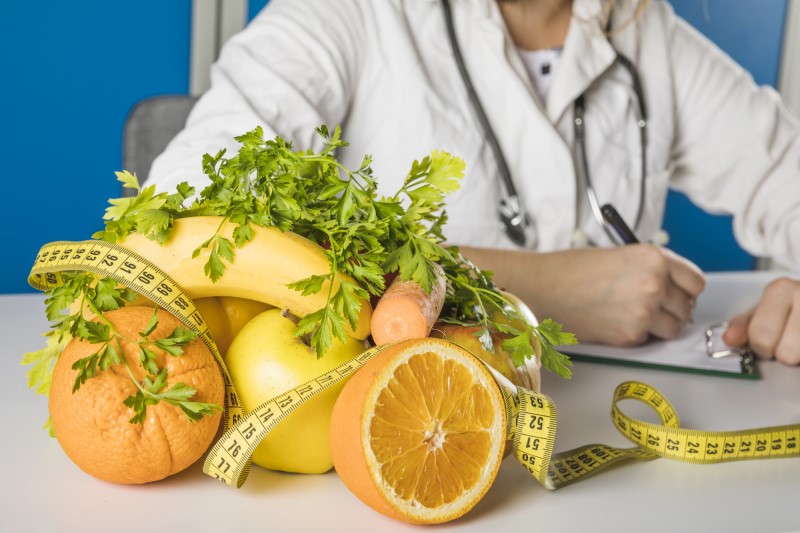 Patient Services and Facilities
Nutritional assessment of all the IPD and OPD patients
Detail assessment of the patients whoever at nutritional risk
Preparation of therapeutic diet plans and MNT for various types of patients according to disease conditions like Diabetes, Hypertension, Anaemia, cardiac diseases, renal disorders,hepatic problems, weight loss and weight gain, GOUT, dialysis patients, ANC and PNC, high and low residue diets, enteral feeds, critical care patients, burn, pre and post operative patients.
Counseling of patients and relatives regarding diet modification and its importance, solving their problems related to food intake.
Instructions on lifestyle changes and exercise
Training of interns of B.Sc and M.Sc. dietetics students.
Running a P.G Diploma in Clinical Nutrition Course (1 year) with proper training on hands and interaction with patients.
Celebration of Dietetics day, Nutrition Week, Diabetes Day,World Heart Day etc.
Maintenance of Hygiene and Cleanliness in Food service and related work like food safety.
Microbial testing of Ryles tube feeds provided to critically ill patients .
Upcoming facilities for patients
A well-equipped therapeutic diet kitchen serving a wide range of therapeutic diets under supervision of qualified Dieticians.
Monday to Saturday (9.30 am to 4pm)
For Enquiries or any information