The department of medicine is a major, dynamic department of the institution, which is actively dedicated to Undergraduate and Postgraduate teaching of the highest standard. We strive for comprehensive and personalized patient care, while also providing the foundation to numerous specializations in this hospital.
Department of Medicine provides the following clinical services
Medicine Out-Patient Department (OPD):
Located on ground floor, Open 9-4pm
Physicians available for complete health check up, ECG and reporting, diabetes and hypertension management, diet councelling
Specialists available for treatment of Oncology, Haematology, Rheumatology, and Endocrinology disease.
Treatment of diseases including cardiovascular, respiratory, gastrointestinal, hepatobiliary and nervous system
Diabetes Care – Comprehensive diabetes care including diabetes education, dietary advice to diabetic patients, diabetes foot care clinic. Diagnosis & Management of all complications of Diabetes – Nephropathy, Neuropathy, Retinopathy, Peripheral vascular disease, Cardiac and Neurological Disease.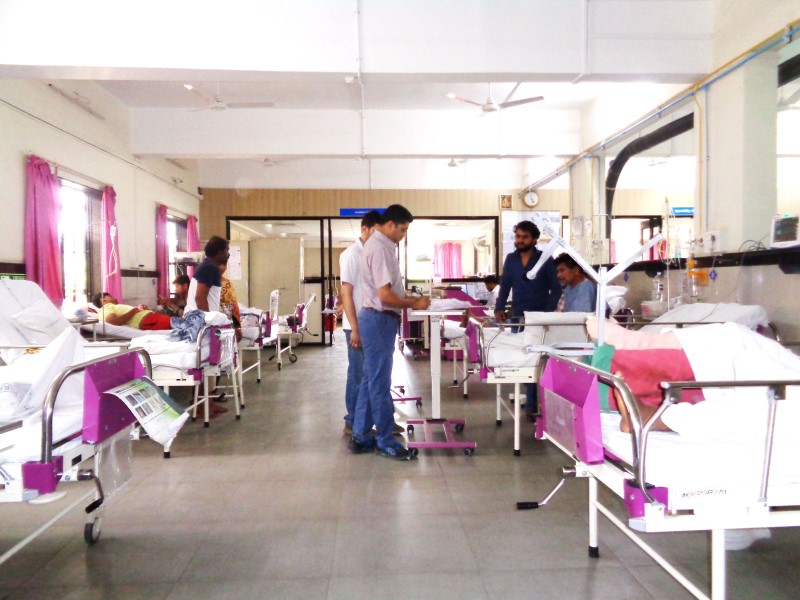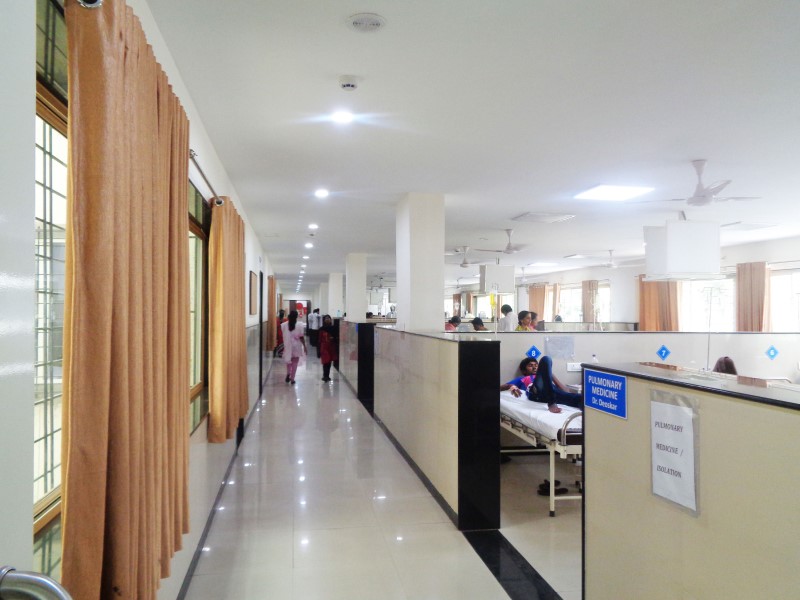 Medicine Wards:
Located on first and second floor
Separate male and female ward, each with its own high depedency unit (HDU)
Management of various types of medical emergencies- stroke, myocardial infarction, epilepsy, asthma, liver failure, kidney failure
Critical care facility available
Medicine Super Specialities
2 D Echo, Treadmill testing (TMT)

Transesophageal echocardiography (TEE)

Holter

Angiography

Angioplasty (Coronary, Peripheral, Carotid)

Pacemaker

Intracardiac electrophysiology study( E.P.S)

Radiofrequency ablation (R.F.A)
UGI Endoscopy (Diagnostic & Therapeutic)

Colonoscopy (Diagnostic & Therapeutic)

Comprehensive treatment for Liver disease.
Electroencephalogram (EEG)

Nerve Conduction Study (NCV)

Electromyography (EMG)

Stroke – Thrombolysis 
Management of Rheumatoid arthritis

Connective tissue disorders.

Lupus
Management of Diabetes

Thyroid problems

Pituitary problems. 
Management of HIV & Complications,

all other infections.
Management of Anemia

Leukaemia's- Chemotherapy

Lymphomas

Appropriate management of malignancies with chemotherapy.
For Enquiries or any information