Spread over an area of 20,000 sq. feet which includes a Faculty office complex, Pediatric Ward, Pediatric and Neonatal Intensive Care Unit.
Located on the 3rd floor of Bharati Hospital, accommodates 120 beds with storage space and a bedside locker. It is illuminated with natural light and has a large aquarium, play area and TV.
High dependency unit: 12 beds, each equipped with centrally supplied oxygen and suction.

Special isolation rooms

33-35  admissions per day

Referrals from all over Maharashtra

Round the clock functioning of well-qualified Doctors & Residents.

Well trained and dedicated nursing staff
Social worker facilitates patient care and funding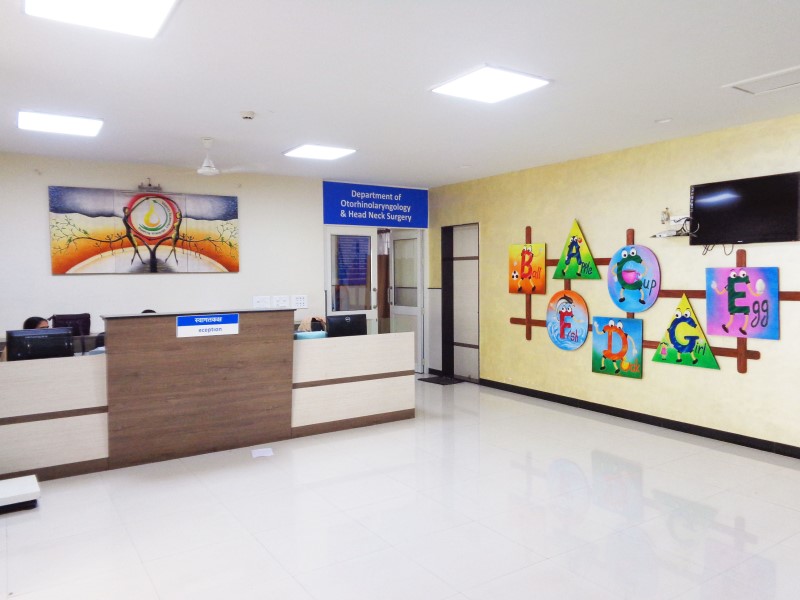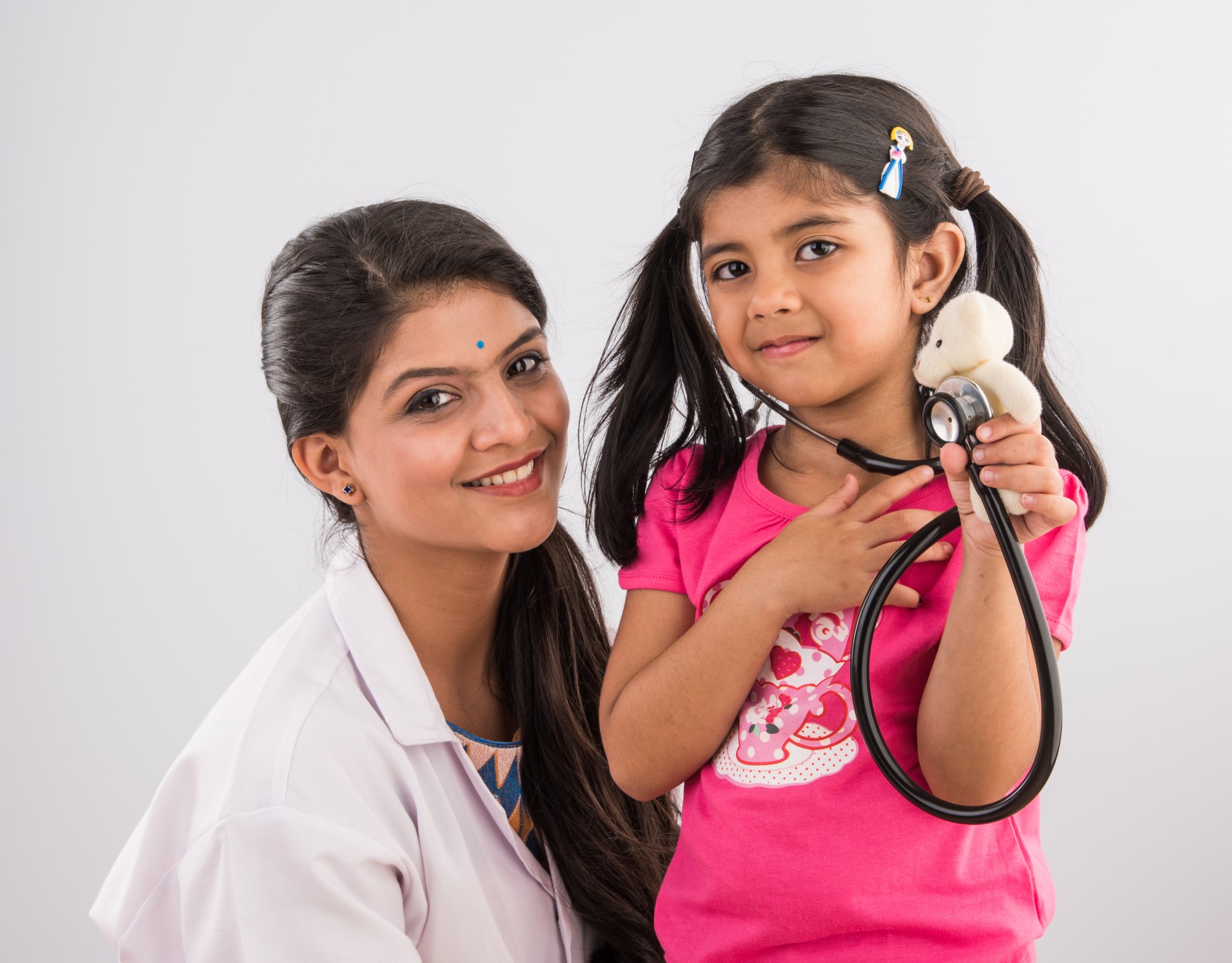 Daily 9.00am to 4.00pm 




Baby friendly OPD located on the ground floor of Bharati Hospital over an area of 2500 sq. feet with a aquarium

Prompt registration facility

Provide vaccines at subsidized cost

Provides a patient record file for each child showing growth parameters, immunization and illness

Breastfeeding room to provide necessary privacy for a lactating mother

A television in waiting area for health education and entertainment of parents 
Every day from 9 am to 4 pm in the Paediatric OPD

All vaccines as per the national immunization schedule

Optional Vaccines recommended by the Indian Academy of Pediatrics
Accredited by

Paediatric Critical Care chapter of IAP

10 bedded PICU, as an extension of Paediatric Ward

Central supply of oxygen, suction, and compressed air

Well equipped with 7 ventilators, multipara monitors, ECG monitors, automated BP monitors, infusion pumps, ECG machine, dedicated X-ray machine, a defibrillator, and an automated cycler for peritoneal dialysis
Pediatric Endocrinology Clinic
The Pediatric Endocrinology clinic offers complete evaluation and treatment for children with problems related to:
Growth disorders like short stature, Growth hormone deficiency and MPHD

 Puberty disorders including precocious puberty and delayed puberty

Thyroid disorders like hypothyroidism, hyperthyroidism and goiter

Type I diabetes – Insulin therapy, Sugar monitoring and compliance

Childhood obesity

Atypical genitalia 

Bone disorders
We run a special clinic for Type I diabetics with emphasis on patient education, nutrition and early screening for complications.
Pediatric Epilepsy & Neurology Clinic
Diagnosis and treatment of a wide range of complex epileptic disorders with expertise in neonatal seizures and epileptic encephalopathy.

Video EEG,  Bedside EEGs for the critically ill patients in the NICU and PICU

EMG, NCV, VEP for patients with neurological disorders like myopathies, neuropathies and GBS etc.

Management of intractable epilepsy with ketogenic diet in consultation with an experienced dietician. 
Pediatric Pulmonology Clinic
Pediatric Asthma clinic with complete pulmonary function testing. 

Chronic pulmonology clinic- evaluation and treatment for children with  chronic lung problems including sweat chloride test and nasal Nitric oxide .

Bronchoscopy services-Diagnostic and therapeutic- for evaluation of upper airway and Broncho alveolar lavage. 

Pediatric allergy services including skin prick test
Pediatric Hemato-oncology Clinic
The Paediatric Hemato- oncology clinic provides comprehensive consultation, evaluation and treatment for benign and malignant hematological diseases and solid organ cancers.
Common conditions seen in the Clinic:
Benign chronic hematological diseases like Thalassemia, Sickle cell anemia, bleeding disorders like hemophilia, von Willebrand, Primary immune deficiency diseases.

Hematological malignancies: Acute Leukemias, Lymphomas

Solid tumors: Renal tumors like Wilms, clear cell sarcoma, Neuroblastoma, Brain tumors, Bone tumors, Eye tumors, Soft tissue tumors, Liver tumors, Rare miscellaneous tumors.
Counseling for children and their family
Pediatric Rheumatology clinic
Management of Juvenile arthritis, SLE, Vasculitis and other autoimmune diseases.

Intra Articular injection.

Musculoskeletal ultrasonography.

Nailfold capillaroscopy.

Musculoskeletal physiotherapy.

Adolescent Rheumatology
Child Development & Guidance Clinic
The Child Development and Guidance Clinic offers comprehensive consultation, evaluation and treatment for children, from 0-18 age groups, with developmental and behavioral problems.
Provides highly specialized child and adolescent developmental, emotional and behavioral support care.

Experienced Developmental Pediatric services along with a multi-disciplinary team offering evaluation, diagnosis and management of developmental delays, autism spectrum disorders, attention deficit hyperactivity disorder (ADHD), learning disorders, cerebral palsy, Intellectual disability and other emotional and behavioral disorders.

Intervention plan guidance with goal planning for the developmental and behavioral problems by the consultant after –
Detailed assessment of IQ/ DQ, academic assessments by trained psychologists.

Physical assessment and rehabilitation by a team of well-trained physiotherapists, and occupational therapists.

Audiology & Speech and Language pathology, access to OAE, BERA, cochlear implantation and speech therapy.
The clinic enrolls all babies discharged from the Neonatal Intensive Care Unit (NICU). It provides: 
Monitoring of growth and development of the baby
Early detection of abnormal neurodevelopment and initiation of appropriate interventional therapies

Physical rehabilitation

Screening and management of Retinopathy of prematurity

Assessment of hearing

Developmental surveillance with Screening
Provides links with services for genetic tests when required, including testing for carrier detection or prenatal diagnosis. 

Parents of children with multiple malformations and dysmorphic syndromes are given guidance for investigation and management.
Pediatric Cardiology Clinic
2D Echocardiography for congenital heart diseases

Cardiac angiography

Device closure of ASD, VSD, PDA

Balloon Valvuloplasty
Pediatric Orthopedic Clinic
Management of Congenital malformations like CTEV

Management of Developmental disorders like DDH and Perthes disease

Treatment of septic arthritis and osteomyelitis

Botox therapy and contracture release in cerebral palsy 

Pediatric Trauma care
Physiotherapy & Occupational Therapy
Services offered: Physiotherapy
Physiotherapists cater to: 
Infants with high risk factor, Global developmental delay, Cerebral Palsy, Syndromic, Pediatric orthopedic cases. 

Occupational therapist Caters to children with: ADHD, Autism, Child with sensory integration problem, global developmental delay.
Services offered: Occupational Therapy
OT- Sensory Integration (SI) therapy, NDT and activity for fine motor functioning, proprioceptive training, prescription for required orthosis, ADL (Activity of Daily living) training

PT-Neuro developmental techniques (NDT), electrical stimulations for orthopedic cases, proprioceptive training, prescription for required orthosis, early intervention
Breastfeeding counseling & Guidance 

Weaning advice

Nutrition Counseling for kids

Special Ketogenic diet OPD for kids with refractory Seizures 
 ( Thursday 12 pm to 4 pm)
Special & Specific diets advised for children with various metabolic disorders, obesity, malnutrition etc.
Services offered: Speech OPD
he speech OPD offers assessment and management for children and adult

   

with speech, language and socio-communication issues.

Detailed assessment and management of Childhood language disorder including Autism Spectrum Disorders, ADHD, Speech sound disorder, Resonance disorder, Motor speech disorders in children and adults, Intellectual disability, Neurogenic language disorders in adults, Swallowing disorders, Fluency disorders, Learning disability, Cognitive communicative disorders, Pragmatic disorders, Voice disorder, Cleft lip and palate, Speech and swallowing disorders due to oral and laryngeal cancer.
Services offered: Audiology
Audiology OPD offers services to the people with all age groups for evaluation of hearing related disorders and differential of the disorders.
Neonatal screening (OTOACOUSTIC EMISSIONS) and counseling.

Conditioned play audiometry, Behavioral Observation Audiometry and counseling.

Pure tone audiometry, Speech Audiometry, Special tests and counseling.

Glycerol test.

Immittance Evaluation, Stapedial reflexes and counseling

BERA/ABR (BRAIN STEM EVOKED RESPONSE AUDIOMETRY) and counseling
Rehabilitation of hearing disorders, Vestibular Evaluation, Hearing aid trial, CI surgery and AVT is done at school of Audiology and speech language pathology.
For Enquiries or any information