The Department of Orthopaedics was started in 1993 and in 1995. Presently the Department has 120 beds distributed in 13 and 14 wards. There are three Orthopaedic functioning units. Over the years more than 100 students have been trained in orthopedic surgery.
The Department  has a spacious OPD located  on the ground floor with 8 consultation rooms, POP room, Procedure room and clinic room. It also has a prosthetic and orthotic room to provide calipers, braces and artificial limbs. The Department has interactive Digital Displays and Multimedia  projectors. The Department of Orthopaedics is located on the fourth floor of the hospital. It has a Seminar room large enough to accommodate 55 students. It has a physiotherapy room to cater to physiotherapy for in-patients and there is a counseling room next to the ward.
The Department also has a well-stocked library with latest books and journals from reputed publications.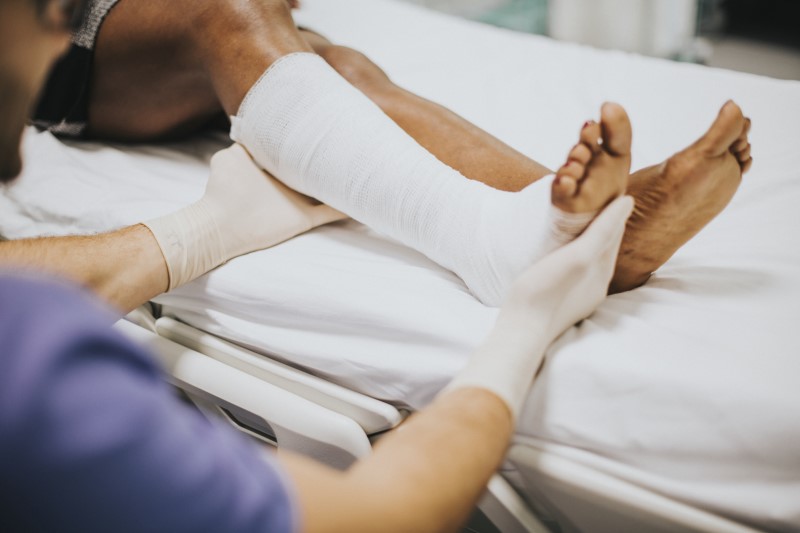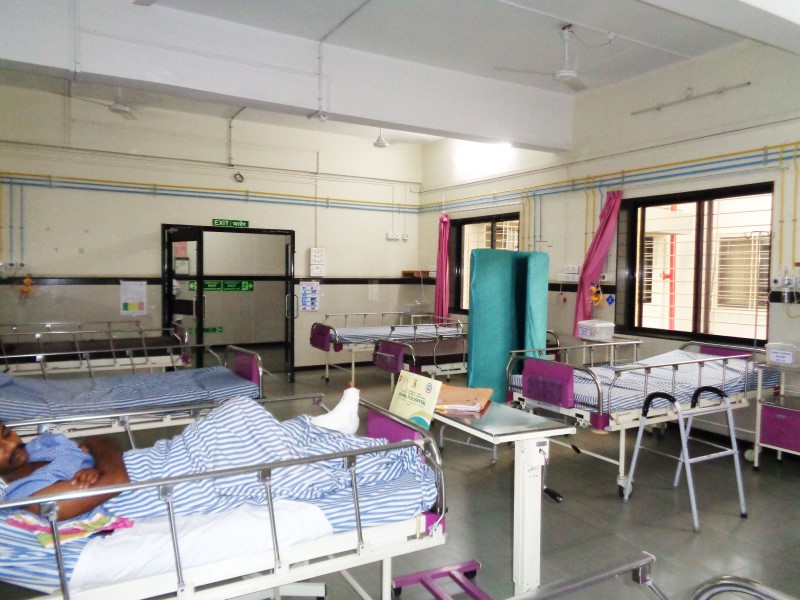 The Department has following equipments :
Arthroscope

Image intensifiers

Spine surgery set

Ilizarov, Linear tubular fixators and Hand fixators

Large and small fragment fixation sets

Special fracture fixation sets (DHS, Nailing set, proximal humeral set)
Patient services and Facilities
The Department runs Daily OPD  services from 0900- 1600 hrs on week days and emergency services 24hrs on all days including sunday. The  Department runs the following super Super speciality OPDs
Spine OPD: on all days
Hand OPD: On Thursday
Paediatric Ortho OPD: Wednesday and Friday
Knee and Sports Medicine: On All Days
Arthroplasty OPD: Monday & Thursday, Tuesday & Friday
Correction of Spinal Deformities Scoliosis and Kyphosis etc
Total Hip and Knee Replacement
Arthroscopic Diagnosis and Treatment
Correction of Paediatric deformities and congemital anamalies
Orthopaedic Cancer surgery
Hand Injuries and deformities
Correction of limb deformities by Illizarov ring fixator
Department Faculty and Training Programme
The department at present has 21 postgraduates and we conduct structured training programmes for UG and PG students.
The Following are the Trg programme for the PGs

Seminar on Wednesday – once a week
Journal Club on Thursday- Once a week
Case Presentation On Fridays- Once a week
Surgical Audit- Once a Month
Ortho Radio Meet – Twice a Month
Guest Lectures – Once in 3months
Department conducts Once a year "Stimulus" PG Training programme in the month of March in association with Sancheti hospital Pune.
Dr. G. R. Joshi
Head
Department of Orthopedic
For Enquiries or any information