The Department of Emergency Medicine (EMD) provides comprehensive emergency service to all patients on a 24 hour basis. It is manned by a team of emergency physicians who are responsible for the clinical and administrative working of the department. The EMD staff consists of specialized emergency healthcare providers who have advanced qualifications and experience.
Department of Emergency Medicine (Casualty) – NABH Accredited 
The department provides resuscitation, stabilization and transfer of critically ill patients. It also provides disaster management to the community in the event of major incidence of mass casualties.
The emergency medicine department caters to both adult and paediatric patients. After triaging, patient registration and documentation will be done. Patients will be resuscitated, and after a detailed clinical examination, necessary investigations will be sent. Patients will be stabilized and after a reasonable duration they will be handed over to the parent unit for further management.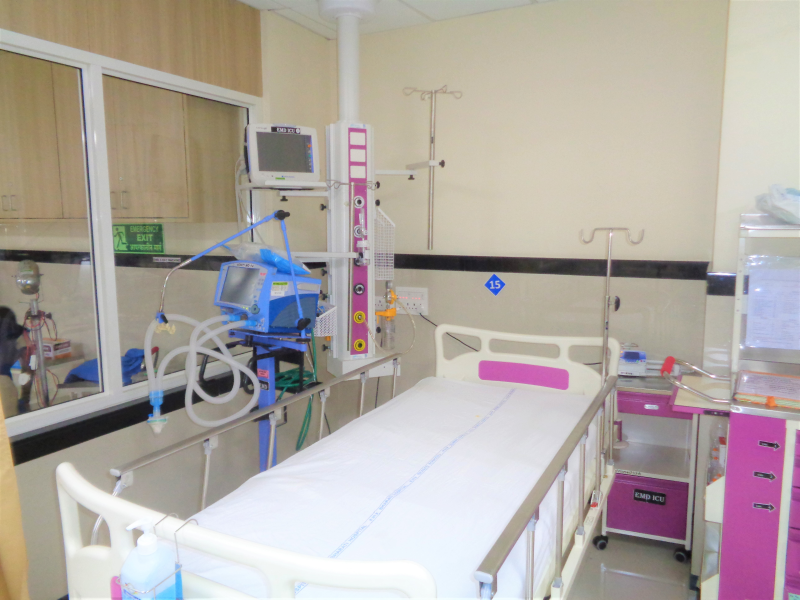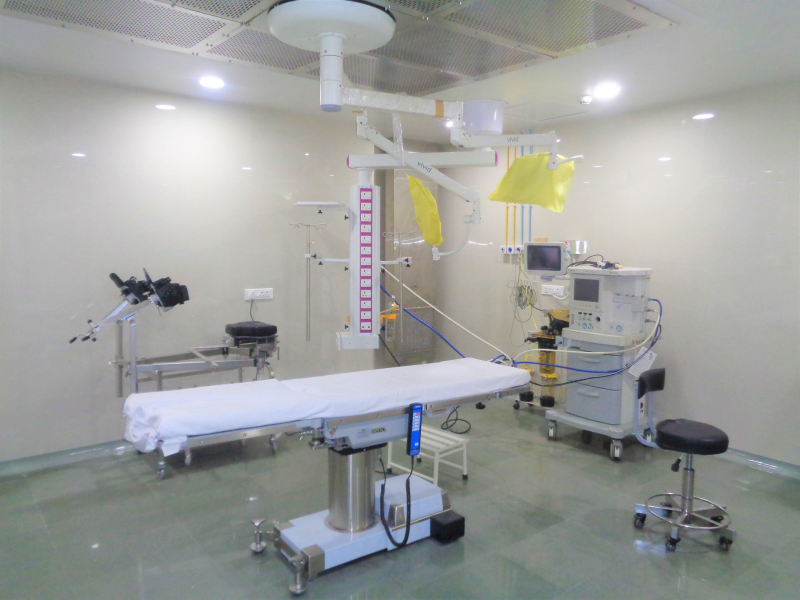 Number of Beds:
There are Three Zones:
Red Zone – For Critically ill patient

Yellow Zone – Stabilized Patient

Green Zone – Preparing for discharge from EMD
Nurse Patient Ratio
1: 2 (additional as per ICU and OT requirement) 

1: 1 (Barrier nursing) 
The Department of Emergency Medicine has well-equipped emergency care that provides tertiary multidisciplinary care to every patient. Bharati hospital provides care as per international standards with a team of doctors who are well-trained & have good clinical experience in handling critically ill patients. Trained emergency medicine physicians work together with various subspecialties to provide world class emergency medical care. The emergency medicine is recognized by ISCCM for super specialty training in intensive care.
Point of Care Diagnostic Facility
Portable X-Ray
Portable ultrasound machine
ECG machine
Glucometer
Radiodiagnosis department (MRI, CT, Ultrasound and X ray.)
Laboratory Sciences department
Blood Bank
Intensive Care Department
Assistance for Medical Insurance Holders
Assistance for Government Schemes – for people below poverty line
There are three well equipped ambulances available on call 24×7.
Twenty-four hour open medical store.
ATM for emergency cash withdrawal.
Accident & injuries
Medico legal cases
Cardiac emergencies
Respiratory emergencies
Strokes
Orthopedic emergencies
pediatric emergencies
Poisoning
Drowning
Snake bite
Disaster Management
Intensive Care Unit
Major & minor OT
Isolation room
Mortuary
Hanging
For Enquiries or any information