Introduction of Respiratory Medicine
The Department of Respiratory Medicine offers evaluation and management of all acute and chronic lung diseases on OPD/ IPD basis. Established in 1990. Running DOTS under NTEP since 2000 with increasing case detection and treatment including MDR cases.
Infrastructure & Equipment available
1. 2 Video Bronchoscopes
1 Semi rigid Video thoracoscopy
3. 8 Noninvasive Ventilators
1 Portable Spirometer
1 PFT machine (Body Box) with spirometry , Lung Volume, diffusion capacity , airways resistance, MIP, MEP.
1 Impulse Oscillo meter – FVC, SVC, MVV
Have Invasive/ Non Invasive Ventilation. Nebulisation, Blood Gas analysis, closed pleural biopsy, pleural tapping, thoracoscopy , biopsy, trucut lung biopsy, intercostal tube insertion, 6 minute walk test, pleurodesis facility available.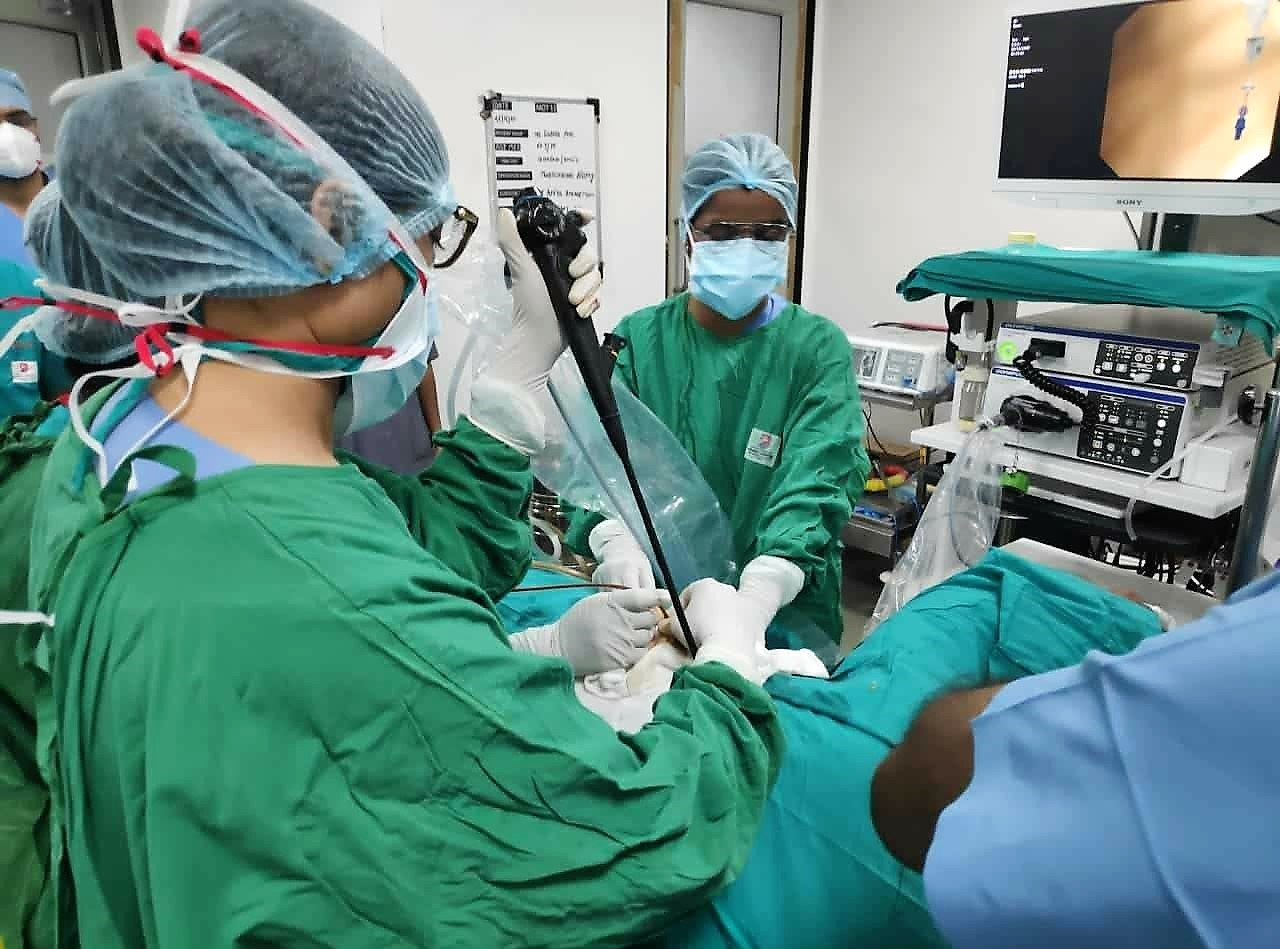 Video bronchoscopy unit 

Pulmonary function testing-Spirometry, Body plethysmography, DLCO

Sleep study

Image (USG/CT) guided biopsy 

Pleural procedures-Aspiration, Pleural biopsy, Intercostal drainage, Intrapleural fibrinolysis, Pleurodesis.

Lung cancer screening 
Management of chronic lung diseases on home O2/NIV 

Medical Thoracoscopy

Tuberculosis OPD 

Screening of symptomatics 

Management of cases including MDR and XDR 

DOTs center under NTEP (case paper free for DOTS cases)
Allergy and Asthma Clinic
Post covid Pulmonary Rehabilitation
Respiratory Rehabilitation /COPD
Dr.Ram B Deoskar
Head
Department of Pulmonary Medicine
Upcoming facilities for patient
Planning to add sleep study lab and rigid  thoracoscopy.
For Enquiries or any information