Our Nursing Department is led by the NS/Matron along with two deputies and six supervisors. We have a dedicated workforce of over 900 nurses, including in-charges, deputy in-charges, and supervisors. The department has been accredited and reaccredited for Nursing Excellence, highlighting our commitment to delivering high-quality care.
To ensure continuous professional development, we have established a full-fledged in-house training cell called the Nursing Academic Cell. This cell is responsible for conducting various training activities for our nurses. It is headed by a training head and supported by a team of well-qualified trainers.
We are proud to be NABH accredited and reaccredited, demonstrating our adherence to stringent quality standards and patient safety protocols.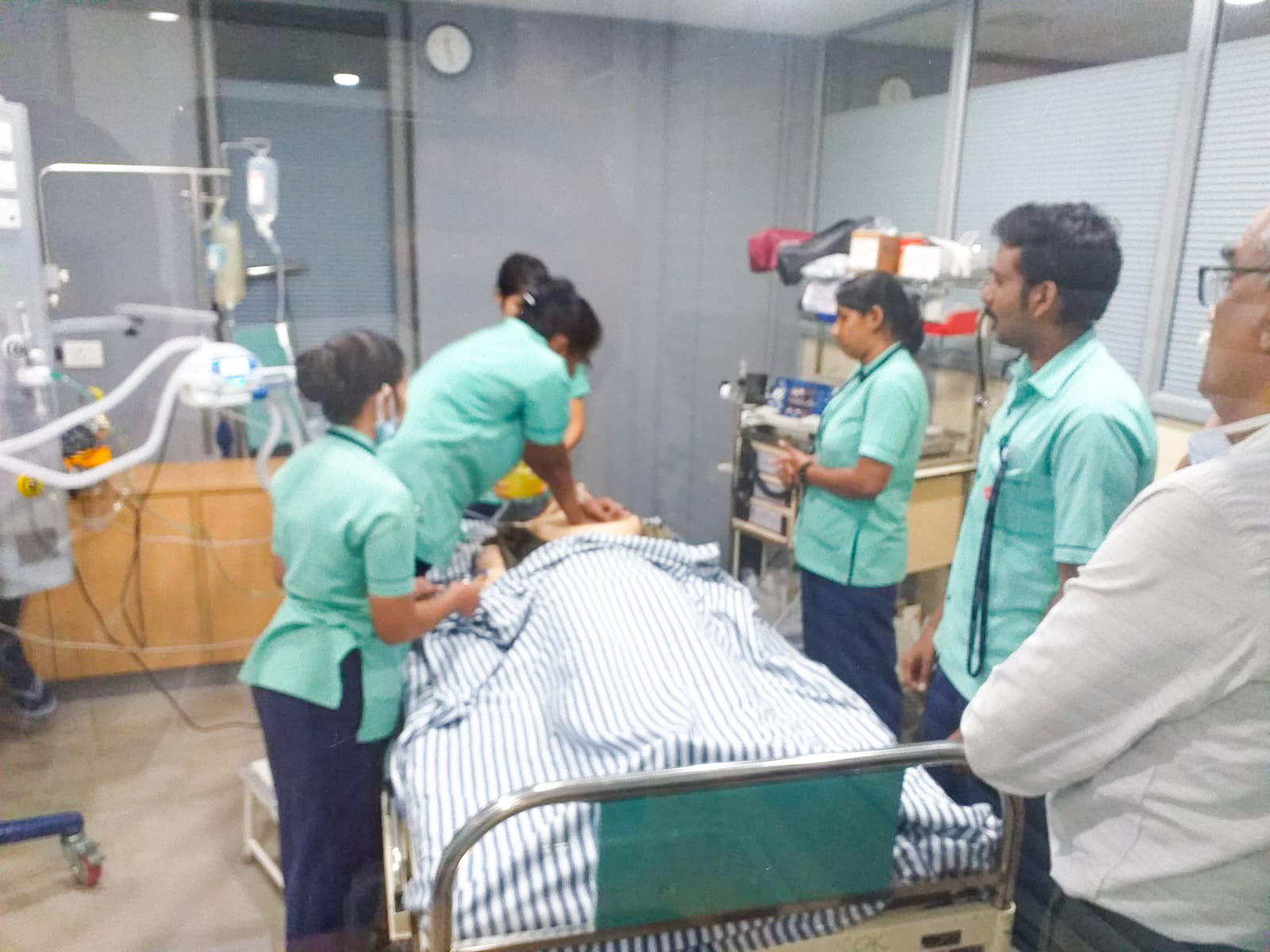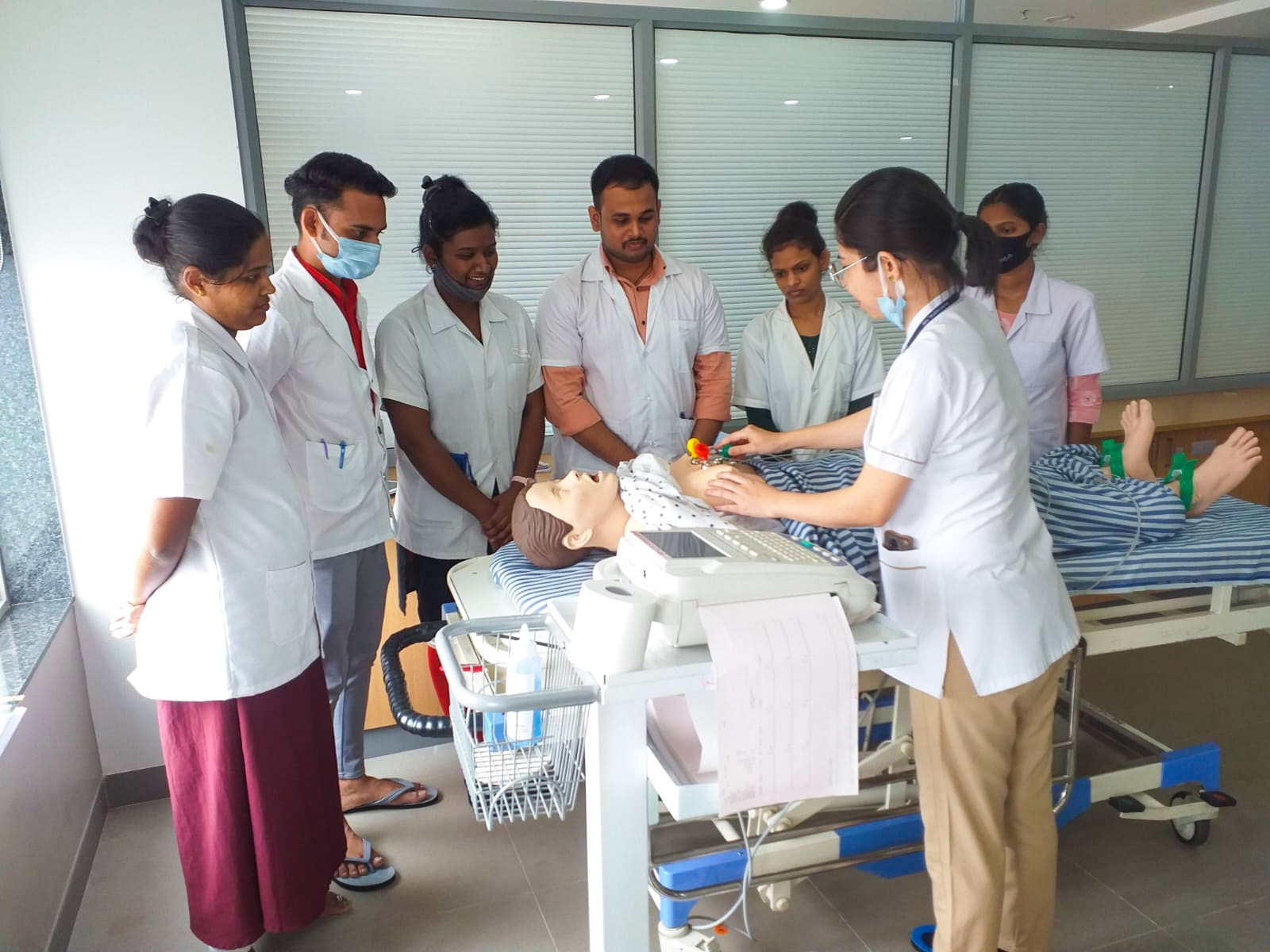 Our nursing department provides services in various areas, including:
Outpatient Department (OPD): Our nurses provide services in general and super-specialty OPDs such as Medicine, Surgery, Orthopedics, Pediatrics, Obstetrics & Gynecology, Spine, Rheumatic, and Voice Clinic.
Inpatient Department (IPD): Our nurses play a crucial role in the IPD areas, including wards (Medicine, Surgery, Orthopedics, OBGY, and Psychiatric) and critical care areas such as Adult ICU, PICU, NICU, CVTS, and Dialysis.
About Nursing at BHRC, Pune
At Bharati Hospital, we believe that nursing is a highly professional and specialized field that requires extensive training and knowledge. Our nurses are dedicated to providing compassionate care to patients, their families, and the community. They ensure a safe and therapeutic environment, deliver holistic and personalized care, maintain accurate records, protect patients' rights and privacy, collaborate with other healthcare professionals, work ethically and within legal boundaries, delegate responsibilities appropriately, provide health education, focus on evidence-based practice, and contribute to their professional development.
In modern nursing, the role of nurses has expanded beyond being caregivers. They now take on specialized roles such as nurse advocates, administrators, managers, and educators. Nurses have a significant impact on individuals and society as a whole. The recent pandemic has shed light on the incredible work and dedication of nurses. They have worked tirelessly, often at great personal risk, and have emerged as decision-makers and leaders in healthcare.
Contact Details:
Nursing Department 7th Floor, Super Specialty Block BHRC, Pune Satara Road, Pune
Phone: 020-40555555-3716/7588290517 Email: nursing@bharatihospital.co
We are proud of our nursing team at Bharati Hospital and their commitment to providing exceptional care to our patients.
For Enquiries or any information