The Department of Psychiatry was established in 1992 and became a postgraduate teaching establishment in 2006. At present the department is authorized to accept  3 MD Psychiatry candidates. 
It is a tertiary care referral centre spread over 12000 sq ft and includes inpatient unit, outpatient consulting rooms,departmental library, an ECT room and tDCS-cum- biofeedback room. (Neurostimulation).
The inpatient unit has general wards and private rooms. The unit is manned round-the-clock by trained doctors and nursing staff. Acute management of violent, suicidal and severely psychiatric patients with both pharmacological and non-pharmacological intervention is done on a regular basis.
The department has an in-house Clinical Psychology unit with facilities for extensive Psychometric assessment, IQ, Psychoeducational Personality assessment and regular counselling (individual,marital) as and when indicated.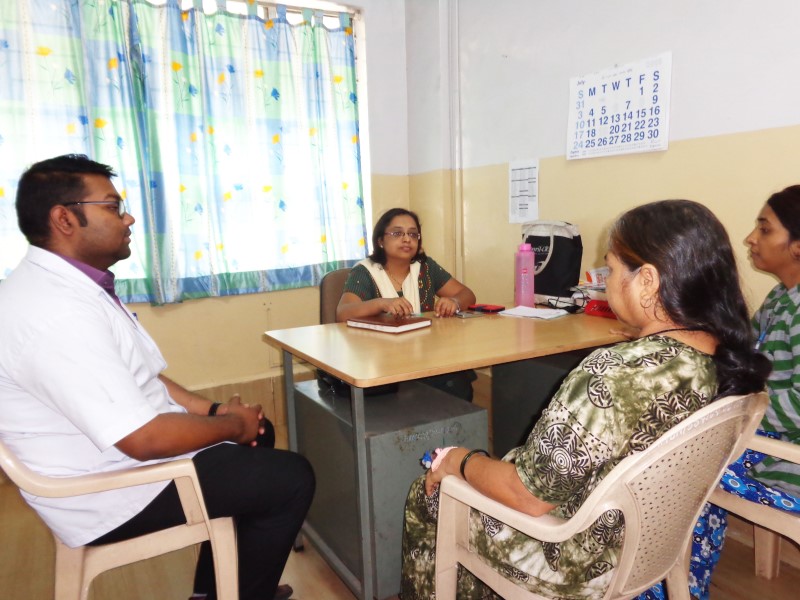 Academic counselling and Stress management

is a major thrust area of the facility.

Electroconvulsive therapy (modified)

is also offered as part of the treatment as and when required.

tDCS (neurostimulation)

and

Biofeedback

are also offered as interventions as and when required.

The

outpatient unit

functions are daily manned by  Qualified staff along with Post Graduate students of Psychiatry.

Treatment, both

pharmacological and non-pharmacological

(psychotherapeutic counselling) is offered after detailed assessment and evaluation.
All major and minor psychiatric disorders including schizophrenia, manic depression, depression, anxiety, and sexual disorders are treated.

Substance abuse and dependence

treatment including alcohol detoxification and deaddiction forms an important area of expertise.

Neuropsychiatric disorders

of old age like dementia, mild cognitive impairment are also assessed and managed.

Sexual medicine and sexual counselling

is another thrust area for the department.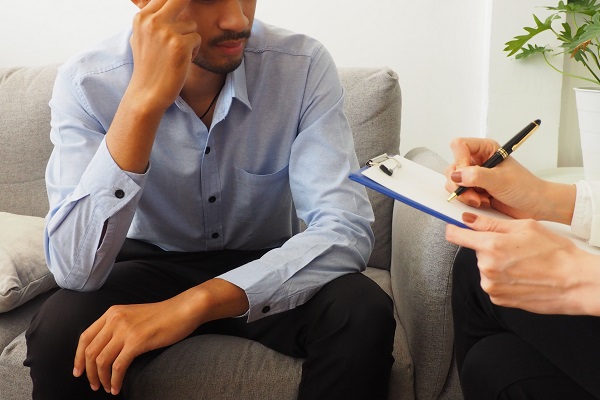 Child Development and Guidance Clinic manned by psychiatrists, developmental paediatricians and clinical psychologists is another speciality area, jointly managed by the Departments of Paediatrics and Psychiatry. The clinic offers services for children with hyperactivity, developmental delays, autism, learning disabilities, speech language problems, enuresis and various other psychological problems in children and adolescents. Detailed assessment along with IQ/DQ (intelligence and developmental quotient), educational assessment is done and intervention including occupational, speech and physiotherapy and remedial educating is done. 
The department also has a protocolized Nicotine De-Addiction Treatment center and liaises with various departments like Dentistry and Pulmonary Medicine. The department also has an active consultation-liaison with various departments like Medicine, Surgery,  Paediatrics, Neurology, Urology, Orthopaedics, Obstetrics-gynaecology, etc
Since 2019 the Bharati Hospital with the Department of Psychiatry as being nodal centre has been running one of the first LGBTQ clinics in a medical college hospital setting. This was after an MOU with Samapathik Trust/Bindu Queer Foundation run by LGBTQ activist Mr. Bindumadhav Khire. The department faculty (viz Dr. Shetty & Dr. Datar) are involved in assessment, counselling, assisting in "coming out" of individuals belonging to the LGBTQ community, family education and counselling, gender dysphoria assessment, certification and coordinating gender affirmation intervention. Intervention for all mental health issues faced by LGBTQ individuals. It works on the Core Services Model.
The department liaises with the various schools and educational institutions in the campus to provide regular stress management workshops and counseling.  It also has been involved in corporate liaising for stress management workshops and lectures. There are also regular workshops on various subjects such as parenting skills, hypnotherapy, cognitive behavior therapy, psychometry, play therapy, stress management for undergraduates and postgraduates. Guest lectures and CMEs are also organized regularly. 
The department uses special occasions like Autism Awareness Day (April 7), Suicide Prevention Day (September 10), Alzheimer's Day (September 21), and World Mental Health Day (October 10) to increase awareness of mental illness and management.
This awareness activity is in the form of articles in newspapers, posters, and charts displayed in the hospital premises, organizing essays & poster competitions for undergraduate medical students, and performance of skits on mental illness enacted by student nurses and postgraduate students of Psychiatry.
Research projects both as mandated postgraduate theses, short protocols, and faculty-driven studies are also routinely done.
For Enquiries or any information